---
The pictures on the next two rows of pictures all go to the same page.












---







---
---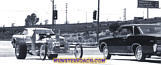 Pictures from
Munster, Go Home
The top row all go to the same page.





Post TV show pictures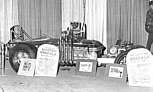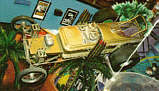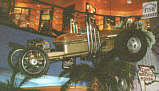 The original car is hanging in Planet Hollywood in Atlantic City, NJ
---
The next three rows were taken by John Haig aka A. Pennyworth on June 6th, 2004.
The location is the Planet Hollywood restaurant inside Caesar's Casino in Atlantic City, NJ.
They are larger shots. They might take a little extra time to load. Please be patient!















---
AS IT WAS JANUARY 2005 courtesy of Drag-ula Builder!
---
BTW: There is now 4 Dean (Dick & Keith) Drag-U-La Replica's
DICK DEAN'S 1998 DRAG-U-LA RE-CREATION

- INCLUDING DRAGULA BUILDER'S D'REPLICA! -
This section is getting bigger and bigger! Cool, ain't it?