Eric Seltzer's '66 Batmobile Site

Way cool site, Eric!
Eric's Batmobile Message Board

Join Batmobile topics of discussion!
John Rosa's Batmobile Site

Last updated 12-31-2002, but still fun!
SidKit
From Italy. Some highly detailed Bat-kits and a lot more!
The Bat-Vehicles page at the 66 Batman Tribute Site
Part of a large site devoted to TV's Batman!
Phil Broad's Batmobile Section

Gone... Back again... Gone... Back!
A Remote Control Batmobile site, too!

Fun...
AP's Batmobile Gadget Page
Way cool, AP!
AllBatman.com
The Site to Rebuild and Restore the Corgi 267 Batmobile
Check these two fun links out, too!


Video clips and DVD's of Barris and some of his cars at various shows and appearances.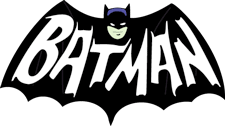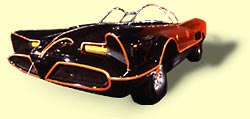 There are other Batman sites, but these deal with the Batmobile!