AMT/ERTL/RACING CHAMPIONS
MUNSTER KOACH
(S)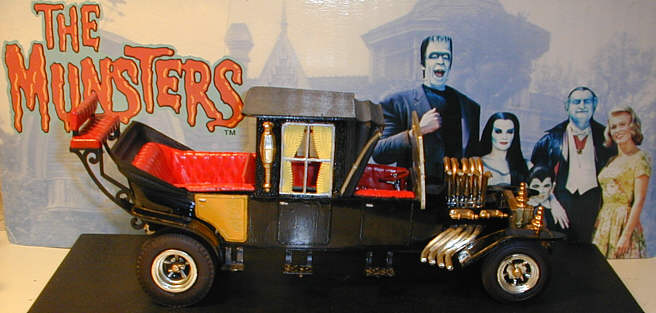 This is the Koach I display. It's shown without the clear top. (see below!)
---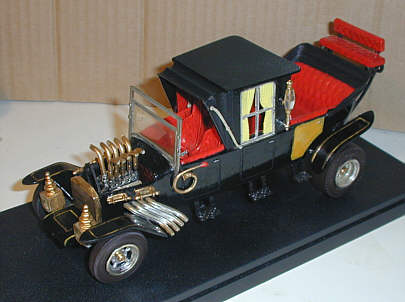 ---
---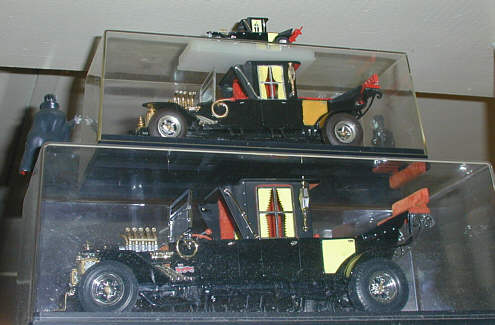 The old "Stack O' Koach!"
TOP: Racing Champions 1:64
MIDDLE: AMT 1:25 model kit (from the 70's)
BOTTOM: ERTL 1:18 diecast
My Johnny Lightning editions got put into storage when we remodeled.
This summer I'm going to get them out of storage and build a display for them.
---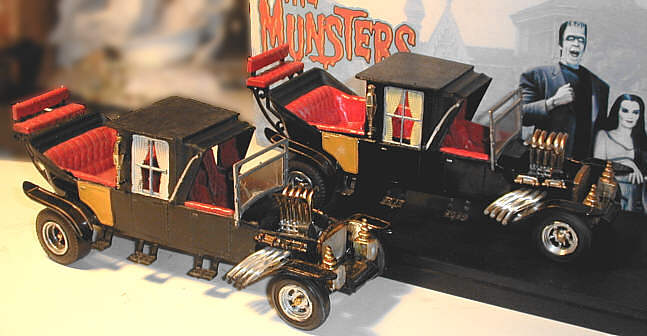 2 of my AMT Koach kits. Working on another one, too. (See below...)
---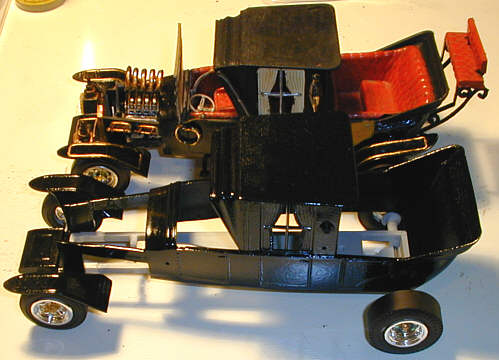 I'm extending a Koach kit. See how much too short it is??
Ironically, if you hold the model in front of the older re-issue box, the picture is the same scale as the kit.
You can

see

how much too short it is, for real. I don't have to tell you...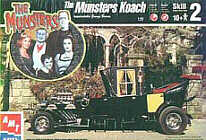 RETURN TO MODEL PAGE