Drag-u-la Builder PAGE 1
Thanks DB for the amazing effort to get these fantastic pictures!
Now if I could only get the Cars of the Stars museum in England
to let somebody take pictures of the original Koach, too!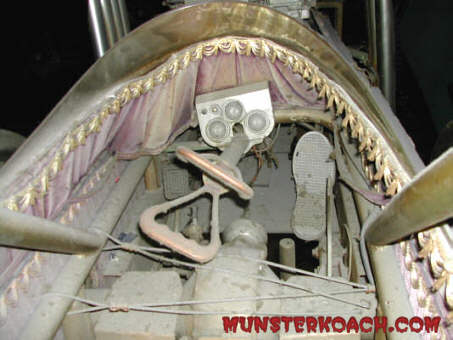 Looking into to cockpit, you can see the inside draping is faded and gray. It's hanging in there, though.
---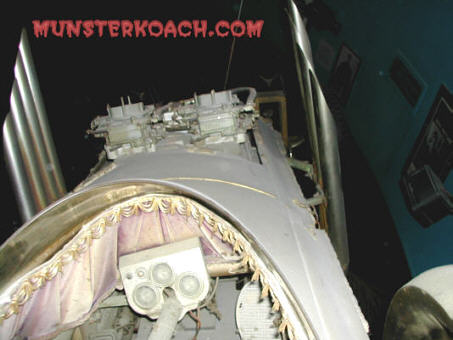 Though dusty, it is still the ORIGINAL Drag-U-La!
---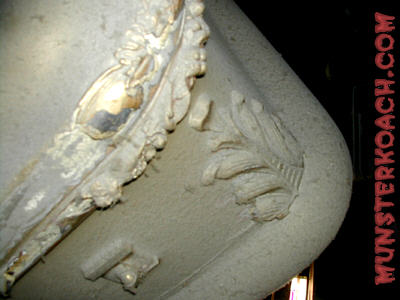 Corner molding...
---
There's a couple balloons on the purple spider-web design seat.
Get this: Under the dust, the seat is ROYAL PURPLE.
---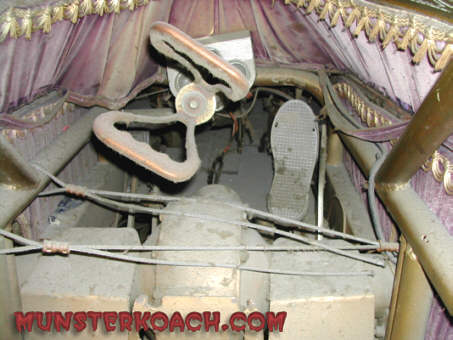 Another into the cockpit...
---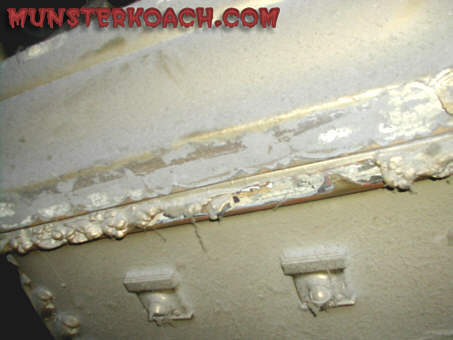 Side molding. This is where it looks like the pieces came from.
(See next page of pictures)
DB originally took these pictures as reference to build
HIS OWN DRAG-U-LA. He did subsequently sell the car.
---
BACK TO DRAGULA BUILDER PICTURES